Foreigners' step-by-step guide to starting a business in Singapore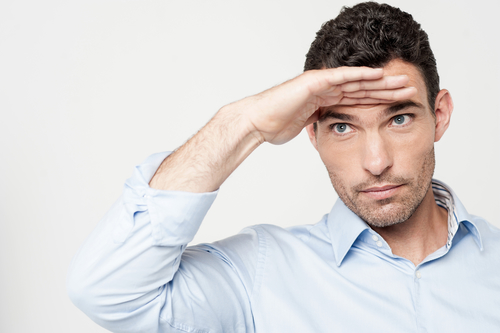 Who wouldn't like to start a business in Singapore? Currently the number one in ease of doing business, this country surely provides a lot of opportunities for entrepreneurs. Even foreigners investors are flowing in. According to the 2014 UNCTAD Global Investment Report, Singapore is the 5th largest recipient of foreign direct investments.
You want to do business in this nation, but you're not a local. How would you go about the process? Here's a step-by-step guide to venturing a foreign-owned business in Singapore.
Step 1:
Know the pre-requisites
To register a company, you probably need a nominee director service to include at least one resident director to sit on the board of directors and a corporate secretary service. They could be someone who are permanent residence or Employment Pass.
Singapore wants to be sure you have a concrete plan so it is always good if you have a good business plan ready (Also see 4 Accounting Challenges Faced by Start-ups). You should also have a curriculum vitae and a proof of work history. All your supporting documents should be authentic and be organized neatly. If you were to export or import your goods, you would also need a banker's guarantee and an import license.
Bring all your all the required documents to the Ministry of Manpower in order to get EntrePass. Contact us to understand how you can possibly opt an alternative route to simplify the process.
Step 2:
Apply for EntrePass
This is your permission to enter Singapore. You can use it to optimize business opportunities. This is issued by the Ministry of Manpower and the Standards, Productivity & Innovation Board (SPRING) Singapore. It has a validity of 2 years. If upon expiration your business' performance is promising, then you'll be given a three-year extension.
Step 3:
Register your company in Singapore
In order to register a company in Singapore (Also see What are the Filing Requirements for Foreign Companies in Singapore?), it is strongly advisable to engage a local company incorporation professional to prepare the necessary documents and do the necessary filings with the Accounting and Corporate Regulatory Authority (ACRA). If you are building a foreign expansion of your business, then you have to comply with special authorities like the IRAS for tax related issues (Also see Corporate Taxation in Singapore). For finance related companies, you are covered by the Monetary Authority of Singapore; for law offices, these are under the Attorney-General Chambers; all others are regulated by the ACRA.
Step 4:
Find your business location
There are a lot of office and industrial spaces in Singapore. You may seek the help of the Economic Development Board. They have a wide array of business locations or industrial parks that will suit the needs of every investor.
Step 5:
Recruit Employees
The nation is very active in helping improve the quality of its labor force. Aside from that, it is also open to accepting highly skilled or educated foreign talents. The result? A big pool of talents that will fill the needs of its billion dollar economy.
You can easily find the right employees through recruitment portals and head hunter agencies. For information regarding the local labor force, the agency Enterprise One can help you out. EDB does not only help you in choosing locations, it will also help you train potential local recruits. If you need further assistance, you can ask SPRING and the International Enterprise Singapore (IE Singapore). Additionally, you can easily get assistance from payroll agent in Singapore to maintain the monthly payroll thereafter.
Though these are not all the things you need to know when starting an entrepreneurial undertaking in Singapore, these should get you going. Research some more especially for those information related to the industry of your business or engage an accounting service in Singapore. You might find tax holidays or other perks for your company.