Top Reasons Why Every Business Should Outsource A Bookkeeper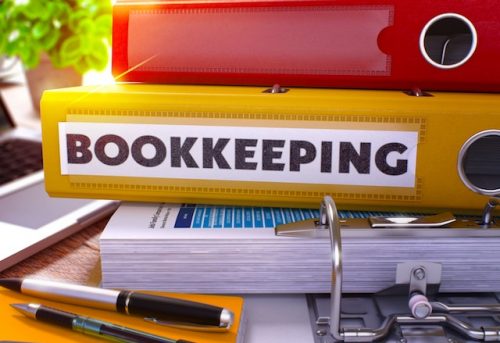 A bookkeeping service refers to services that help manage and keep track of the accounts section of a business using double entry accounting. A bookkeeping service is responsible for keeping track of business transactions, customer bills and other deposits made to and from a business. Some businesses engage in bookkeeping services to manage their business accounts. There are many reasons why a business should outsource their bookkeeping service, some of which are given below:
The workload is divided
A bookkeeping service will help divide the workload of running a business. If a bookkeeping service is hired, more effort and attention can be placed the other areas of your business. This would prevent an overload of work on one person from different departments of the business.
Helps to keep track of the costs of a business
A bookkeeping service is essential to keep track of the expenses of a business. It is important to keep track of the inflow and outflow of money to prevent the business from going into debt. The records of payments to and from a business are regularly updated via bookkeeping service which in turn helps to manage the finances of a business.
Helps to define future business goals
If a bookkeeping service is hired, it will help the business to manage its finances effectively. A record of past and current finances can be used from the bookkeeping service to set profit and other business related goals for the future. These goals would help give your employees a direction to work in and be able to plan their work better.
Creates a good impression on potential clients
When it comes to the expansion of a business, potential investors would have a positive impression of the business if it is known to manage its finances well. The accounting firm in Singapore play an active role in the expansion of a business as it would be able to help the business negotiate with banks and calculate estimates of the money that would be involved in expansion projects.
Helps to ensure the legal requirements of the business are fulfilled on time
Every business faces a set of rules and regulations from the government and other concerned authorities. It is important that all legal paperwork and requirements are fulfilled for the business to avoid facing any legal action. These requirements include taxation paperwork (Also see Top Signs You Need To Hire a Tax Accountant) and sales reporting. A professional bookkeeper will be able to take care of all the regulatory requirements of a business.
Hiring a bookkeeping service helps to avoid conflict among the business owners
If a bookkeeping service is not outsourced, it is usually conducted by one of the business owners. Conflicts of interest among business owners or employees may arise if the bookkeeping tasks are managed internally by the business employees as bias in decision making may be present. Therefore, to reduce friction when making financial decisions, it is important to hire a bookkeeping service.
Bookkeeping services are useful for carrying out and monitoring business activities. Some people believe that hiring a bookkeeping service (Also see Bookkeeping and Accounting System Weakness) adds to their business costs and is unnecessary. However, the benefits of hiring a bookkeeping service outweigh the drawbacks, especially for businesses that are struggling to manage their financials.