Common Bookkeeping Mistakes And How To Avoid Them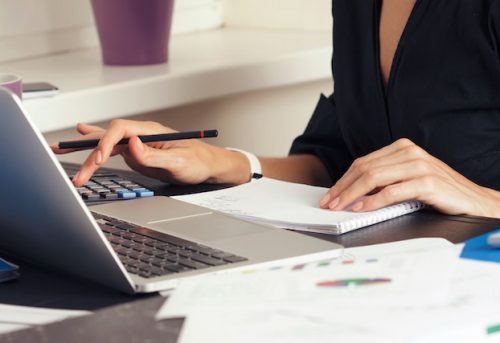 Although most small business owners doing business in Singapore fully understand the importance of bookkeeping and careful financial planning, they shy away when it comes to spending time number crunching. Accounting and bookkeeping may seem like a simple task in the initial phase of the business, however, it becomes more complicated when the business expands and files start to pile up. Unless you have a fully functional in-house accounting department, you will face extreme difficulties managing your business. As scary and mundane as it may appear, accurate and timely bookkeeping is the key to the success and growth of your business. Whether you want to hire an expert in-house bookkeeper or you want to outsource this to a professional accounting firm offering the best accounting services in Singapore, you need to make sure your accountants and bookkeepers provide accurate and error-free financial reports to enable you to make sound business decisions.
Let us have a look at some of the common mistakes most small business owners make and how you can avoid them:
Mixing Personal Transactions With Business Transactions
Mixing personal transactions with business transactions is the most common mistake most small business owners make especially in the early days of starting a new business. A typical example of such behavior is using the same credit card or bank account for business as well as personal expenses. At the end of the month or year, it is the bookkeeper who has to spend extra time and make extra efforts to differentiate between the two and record them separately. The best way to avoid this type of mistake is to use separate bank accounts or credit cards for personal and for business purposes.
The DIY Approach To Bookkeeping
Initially, it may sound like a good idea to handle the bookkeeping on your own without hiring the services of a professional bookkeeper. This may save you no small amount provided you have enough time and you know what you are doing. If this is not the case, chances are you may end up mixing all the financial records and lose track of your finances. This can hurt your business badly in the long run. Hiring the best accounting services in Singapore, even on a part time basis, will help you avoid this pothole (Also see Hire A Professional Bookkeeper or Do It Yourself?).
Not Taking Advantage of The Latest Technology
If you are still relying on manual accounting and bookkeeping methods and expecting to over-smart your competitors, you are living in fool's paradise. Technology has dramatically changed the landscape businesses used to record transactions and generate reports. You will hardly find any businesses manually accounting with paper and pencil today. Businesses now rely on modern technology for their bookkeeping needs. Instead of using paper and pencils, businesses now use software to record business and bookkeeping transactions. This not only saves time, it gives them an advantage over their competitors.