Accounting – FRS 1: Presentation of the Financial Statements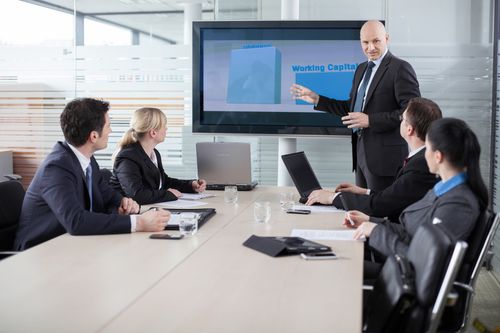 During preparation and presentation of financial statements in your business, there are Singapore Financial Reporting Standards that your financial statements should adhere to, when running business in Singapore. The FRS 1 sets the overall requirements when accounting for transactions for every financial statement. It defines their structure, their minimum requirements for their content and concepts such as accrual concept (Also see Accounting Period Assumption and Matching Principle: Understand their Relationship) of accounting, current or non-current distinction, and going concern concepts.
Note that the FRS 1 requires a complete set of financial statements to have a statement of the business's financial position, a statement of cash flow, a statement indicating the variations in equity, and a statement of profit or loss. This FRS 1 was revised in 2004 and amended in 2006.
The primary objective of the FRS 1 is to offer a guide for the presentation of all financial statements. It also ensures that your business's financial statements of the past accounting period are compatible with other entities' financial statements.
Scope
The FRS 1 is applicable on every general purpose financial statement that is prepared and presented according to the Singapore Financial Reporting Standards. Note that financial statements are prepared to show the business's performance, financial position, and cash flow. This information is useful in decision making.
Components of Financial Statements
According to FRS 1, every general purpose financial statement should contain the following:
Statement of the financial position as at the date the statement is prepared
Profit or loss statement for the accounting period ending on a specific date
A statement showing the variations in equity in the accounting period
Cash flow statement (Also see Accounting for Book and Bank Overdrafts and their Cash Flow Presentation)
Notes indicating the significance accounting policies
Note that FRS 1 provides clear guidelines on how each of the above statements should be prepared. It also indicates what should be included in each financial statements and how various transactions and components of the financial records should be recorded.
Also, the FRS 1 outlines all assumptions and judgments that you should make when preparing and presenting your business's financial statements.
It is important to understand that none of the companies in Singapore and the entire world should deviate from the FRS 1 requirements when it comes to preparation and presentation of the business financial statements. Therefore, you should study the FRS 1 carefully and ensure those charged with the responsibility of preparing the financial statements in your firm comply with FRS 1. If you don't understand FRS 1 well, consider engaging a accounting service in Singapore today.