Are you one of the frustrated client whose accountant have not been paying enough attention to?
We understand how bad it feels when you pay for professional services but still got neglected. Why? Because most of our clients that come to us tell us the exact same thing: "My previous accountant was too busy to answer my calls or revert to my emails."
Running an accounting firm in Singapore, we also know the challenges accounting firms are facing. The workload, especially during the peak period is really overwhelming that most of them have their hands too tight up to response promptly to their clients' requests.
However, we are here to offer you our annual filing and accounts finalising services and assure you to have them completed in just 10 working days.
What if we Don't?
If we, subject to the terms and conditions below, are unable to deliver what we promised within 10 working days, you are guaranteed to be refunded every single cent you paid us and we will still deliver what is required absolutely Free of Charge, as a token of apology.
[spacer height="30px"]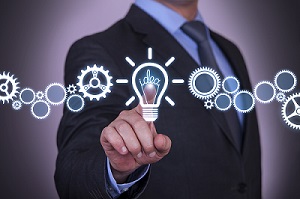 How are we able to do it?
It is not that we don't face the same challenges other accounting firms are facing, we just manage to better handle them with innovative and well designed work flow that leverage on efficiency resulted from work flow co-ordination and technological integration.
[spacer height="40px"]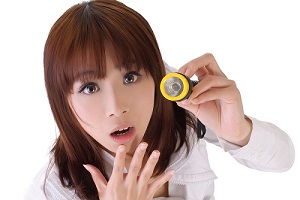 So, how does it work?
1. You will pay our fees upfront depending on services required.
2. An Easy-To-Use Excel template, the user manual together with a list of documents required will be sent to you (if you require the accounts finalising service).
Once you complete filling in the data, send back to us in the Excel format. If you do not require the accounts finalising service, you just need to send us the profit and loss together with the balance sheet in Excel format and other documents stipulated in the required document list.
3. Our dedicated colleagues will go through the documents and do the preliminary processing and send you a list of queries, if any.
4. You will then address the queries and revert to us within 2 working days.
5. Upon all queries are properly resolves and no other queries from our end, we will send you the deliverable, depending on the type of services engaged.
Sounds workable, how much does it costs?
Here is the price list:
| Descriptions | Our Fee |
| --- | --- |
| Accounts finalisation service | S$600 |
| Compilation services | S$600 |
| | S$600 |
| | S$600 |
Note:
If you decided to take up all the annual services above, we are cool to offer you at just S$2,000 (Only S$166.67 a month).
The above prices exclude any disbursements (filing fee, courier, printing and stationery etc).
Terms and Conditions
The day count only starts when you send in the properly filled up template to us, in the original Excel format given to you.

[spacer height="10px"]

The day count stops once we deliver the management accounts, unaudited financial statements and / or tax computation (depending on the types of service engaged). We can still do amendments or customization if required but this part of services will be out of the 10 working days scope.

[spacer height="10px"]

All queries sent to you during the process must be addressed and reverted within 2 working days.

[spacer height="10px"]

Saturday, Sunday and any public holidays are not considered as working days.

[spacer height="10px"]

Full upfront payment is required to kick start the entire processes.