What does a professional accounting service do for your business?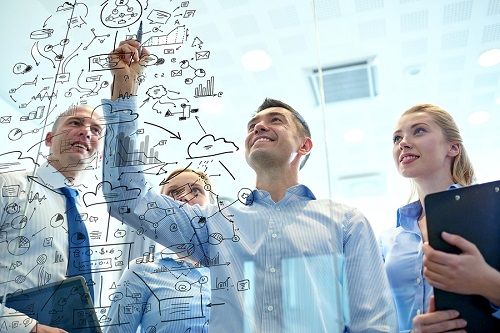 Accurate and organized accounting is important for any type of business, whether big or small. If you run a business, then you must maintain a complete record of all your business expenses as well as income.
However, if you cannot maintain the financial records of your business on your own or do not have time for all this, then you can consider hiring an experience and qualified bookkeeper or accountant, who can do all this work for you.
Most entrepreneur think that engaging a professional accounting service in Singapore is not something that should be included in the "Must-Do" list. However, on the contrary, it is a great investment for your business. Bookkeeping expert can really help small and medium sized businesses to survive their initial years as well as allow them to flourish and grow in a short period of time.
There are many things this choice can benefits your business. If you want some reasons as to why you should take up accounting services for your business, then read on to find out.
Give valuable advice
An expert accountant can give entrepreneurs precious advice. They not only keep the taxman happy, but also help you out with their wealth of personal experience and knowledge. The professional deals with numerous bookkeeping problems in other businesses, which make them well-versed about this field. Moreover, qualified bookkeepers know the pitfalls and strengths of bookkeeping through their experience, thus saving your business bookkeeping from silly errors.
Keep books up to date
A qualified bookkeeper can keep all your business books up to date. They can prepare month-end financial statements and maintain record all your business expenses and income, so that you can concentrate on other important tasks of your business.
Save money
When you outsource the bookkeeping operations of your business, you save your money on paying full-time or part-time salaries and perks to your staff. Furthermore, you also save money on the lost productivity prices that arise when you hire employees on payroll. This means that hiring a qualified bookkeeper means that you only pay for the required things and nothing extra (Also see Enhance your Business Growth with Outsourced Accounting).
Provide expertise
Outsourcing the bookkeeping operations of your business allows you to have full-time knowledge of your team without paying for it. When you give your business books to a highly skilled bookkeeper, your job becomes a lot more effective and easier.
Thus, a professional accounting firm can enable your business to run smoothly and earn more profit. With a such powerful assistance (Also see Your Startup's Top 2 Most Trusted Accounting Allies), you can relax knowing your books are in the hands of an expert and thus you can concentrate on other significant matters of your business.