Planning Your Career Path As An Aspiring Accountant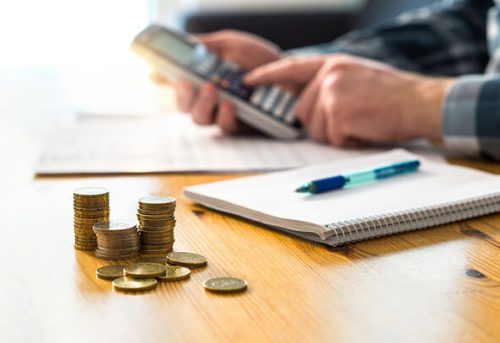 Many people want to choose a career that will not only compliment their passions but also meet their needs. If you are considering accounting, you will probably have checked the box for passion for crunching numbers, and advising business leaders. However, the evaluation of an accounting career will not stop there. You'll also most likely calculate the Return on Investment (ROI) of your career choice. Would you like to end up working with one of the top accounting firms in Singapore or would you rather be in the industry? What career field in accounting appeals more for you?
These questions help to map out which path is most suitable for you. Here's how you can plan your career path as an aspiring accountant.
First, Learn About The Different Fields In Accounting
Whereas many people think that all accountants are the same and the industry is homogenous, that assumption is not accurate. There are various fields in accounting each with its area of specialisation. However, almost all will require a good understanding of fundamental accounting skills after which one can branch to whichever field that is preferred.
You can choose to be a public accountant, tax agent, forensic accountant, financial accountant, managerial accountant, financial planner, internal auditor or government accountant.
Map Your Career Path
Armed with an understanding of the various career options in the field of accounting, you can then decide which direction to take. Most accounting positions – more so for beginners – require proficiency in standard skillset. These skills typically include analytical capability, ease with numbers, and an ability to organise and interpret data. As you advance, each path will require a different set of skills and competencies.
Choosing Your Ideal Job: What Kind Of Company Would You Like To Work For?
Accounting services in Singapore are necessary for every type of business, whether a small enterprise or a giant corporation. Therefore, you decide on the best place to work. When you are pondering on this, think about the kind of work environment where you thrive. Do you enjoy spending lots of quiet time alone surrounded by papers and files? Do you enjoy engaging in meetings and deliberations over business prospects? It's your choice. Also, think about your goals: would you like to join a team of consultants or joint an accounting team?
With a clear picture of the accounting field and ideal job that suits your personality and strengths, the next obvious step is mapping your career path.
Mapping Your Career Path
You will probably need to: obtain a Bachelor's Degree – you don't have to go to a top big-name university, just ask for recommendations from leading accounting firms in.
Undertake Certification Exams – accountancy here in Singapore – CIMA (Chartered Institute of Management Accountants), ISCA (Institute of Singapore Chartered Accountants), and CPA (Certified Public Accountant) will give you an edge. Take up Internships in an accounting firm – You'll get the first-hand experience of the demands of the job and insights into the nature of work. After gaining some experience at work and having tested your strengths and abilities, you can then enrol for a Master's Degree program and become adept at your specialisation area.
Conclusion
Planning your career path as an aspiring accountant (Also see What does an accounting service do for your business?) is essential. However, qualifications do not constitute the whole person. Of more importance are your attitude, personality and the relationships you establish.
You will learn more and have a more rewarding career by being inquisitive, ready to learn and having authentic connections with your teachers, mentors, managers and peers.