Outsourcing Your Accounting Function – Is It a Smart Move?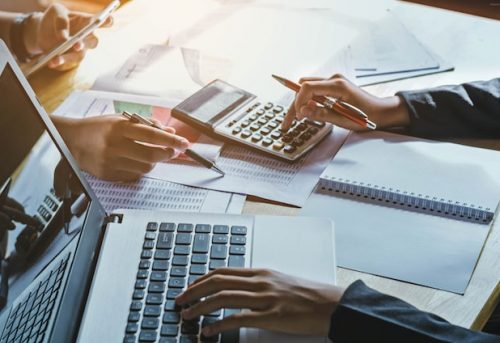 The environment around the business community is competitive, with everyone trying to strive for the best; it becomes quite difficult to manage everything single-handedly. It has become important for firms to outsource their functions like accounting so that the company can concentrate on things that are more important and have a direct impact on the company's profit.
It is definitely a smart move to outsource your accounting functions. By outsourcing the work to a team of qualified and highly skilled professionals you are able to increase the performance and efficiency of your firm. You can easily find companies that offer the best accounting services suited for your business type. The number of companies opting for outsourcing accounting functions has increased over the years. All companies, be it small or big, are going for this method because of its countless benefits.
Here are a few advantages of outsourcing your firm's accounting and finance functions:
Lower Cost
Hiring an internal accounting and finance team can be quite expensive. This cannot be done by amateurs, and hiring a set of trained and skilled professionals is costly. Furthermore, you have to give them salary as full time employees along with the benefits that other employees of the company enjoy. However, when you outsource the work, you don't have to worry about maintaining the quality of work or overhead expenses. The third party already has the best accountants and finance officers, and your work can be done almost instantly at a much lesser cost.
Availability of the Best Talent
The companies that offer accounting services employ trained individuals that are familiar with the pattern of accounting and finance and stay at the top of their game. They are experienced and talented people who can handle anything that is thrown their way. The results of the tasks assigned to the outsourcing firms are likely to be more accurate and less time consuming because they use up-to-date technology and hire highly trained professionals.
Accessibility of Financial Reports at all times
Financial reports are required to make important business decisions. However, most firms tend to stick to the functioning side of the business. The accounting and finance sector is often neglected and expected to present the financial reports annually. The outsourced firms make sure that the financial reports of your firm are ready at all times. So eventually it is a plus point for the businesses as they can use it for making important business decisions all year round.
Security
Protecting the accounting data within the firm is crucial. Sometimes employees use the data for their personal gain. With third-party accounting firms, data is likely to be safe. They use up-to-date software with high safety features and are bound by laws and terms in your contract.
Saves Time
For most companies, accounting is secondary and isn't actually related to the firm's objectives. By assigning the accounting and finance tasks to a third party, you can save time and utilize it for something that plays an important part in the company's profit.
With these countless benefits of outsourcing accounting and finance functions, the popularity of outsourcing has increased rapidly. Outsourcing companies guarantee quality work with copyright protection.