Looking into the Future: How Job Prospects for Accounting Students Will Change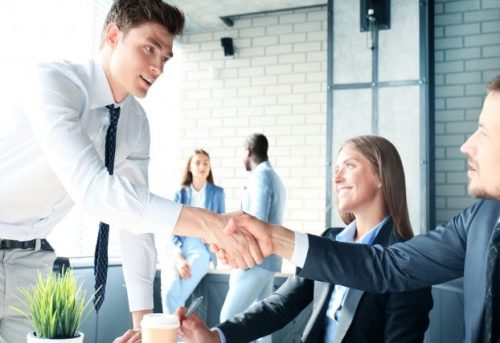 The accounting industry, amongst a few others, was one of the first to be affected by the technological revolution sweeping across the corporate world. With the astounding development and adoption of specialised technology like tax software domains and tools, the lives of accountants have become much easier. Accounting services in singapore have seen increased productivity without needing to hire more employees. Now, does that sound the death knell of the profession of accountancy? Certainly not! The advent of new technology isn't naturally a threat to accountants. However, it has definitely changed the nature and future of their job, especially reducing time required for double entries accounting.
Technology will change the future – not make it bleak
As more and more specialised software is introduced and artificial intelligence sees increased use, tasks related to administrative accounting are quickly becoming redundant. These jobs are now gradually being replaced by technologies, which will help complete the jobs much quicker and more efficiently. However, that definitely does not indicate that accountants' jobs are at risk. Naturally, the nature of jobs will change. Competent accountants will definitely find themselves in new and adjusted roles related to accounting services in Singapore.
New accounting avenues will open
Accounting firms can use the right technology to expand and create new accounting departments, opening up new job avenues for competent accounting professionals. Already, a study from 2016 reveals that the unemployment rate in the global accounting sector has plummeted to 2.2 percent from an average of 4 percent in the previous year. As technology gets better and better, accounting firms can handle more work and accounting students will have more and more employment opportunities.
A Masters Degree will make a difference
With this changing scenario, firms offering accounting services in Singapore prefer accountants with a master's degree more than anyone else. Hence, for students looking to build an accountant's career, a master' degree will not only be an added advantage but is likely to be an imperative in the future. Students can pursue a Masters degree from reputable institutions online, which offer flexible scheduling for the benefit of their students.
Speciality is a discipline will be a must
Higher levels of automation mean that general accounting knowledge is not likely to carry much value. Those looking for accounting jobs will have to specialise in a particular stream in order to be employable in Singapore or any part of the world. The individual will need in-depth knowledge in a particular accounting subfield like healthcare accounting, industrial or management accounting and the likes.
Thus, the advent of technology doesn't mean the end of all career opportunities in for accounting students. It's a change that will open up new opportunities that will change the careers of the young professionals forever.