Importance of Soft Skills in Business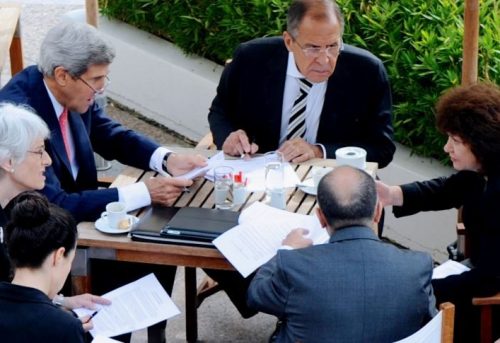 In a world that is swiftly changing day by day, your firm requires soft skills to hold up against the evolution of technologies which are causing massive changes to the workplace (Also see Ways Technology is Shaping the Future of Accounting). The future becomes uncertain with the presence of advanced robotics as well as artificial intelligence. To deal with these uncertainties, your firm should enhance its skills. Every person in your firm needs to strengthen their soft skills and acquire some new ones to face the future head-on.
Whether you want to set up a new business in Singapore or develop an existing one, besides engaging an accounting service in Singapore to maximize the efficiency of your firm, you should also promote the soft skills of your staff for the following reasons.
Clients Still Require Human Interaction
Although it might be economical to allow artificial intelligence to execute the majority of tasks for your firm, your clients will still hope that they can communicate with a human. Think about how many clients are annoyed by firms that utilize automated responders, which always seems to produce blunders since it is not able to acknowledge particular demands (Also see 5 Ways Accounting Firms Can Meet Clients' Expectations). Thus, human contact is still more useful. It permits your firm to develop significant partnerships with your client base. That may let your firm to get more market share.
The Increasing Demand For Soft Skills
A lot of firms have started to realize that their workers seriously require soft skills for long-term success in a complex and rapidly changing future. Problem-solving, critical thinking as well as self-management are among the soft skills which are required the most in the market. If a person is unable to interact with people efficiently or carry out work independently, they will not succeed in the fast-moving world.
Firms have to start cooperating with colleges and universities to prepare undergraduates to think and act more critically. If not, they need to spend some time to acquire these abilities when they are hired. This can cause a considerable setback for a firm's performance. If the new employee cannot communicate with others to generate successful results (Also see Skills that Every Sales Team Should Master), they do not have much value as a worker.
Soft Skills Lead To Innovation
Innovation indicates the ability to utilize the resources available to develop a successful outcome tremendously greater than where you have started. In a world that is being influenced by digital improvements, you have to innovate your business if you want to grab new chances and run your business in a more effective way (Also see Practices You Should Avoid as a Startup). Therefore, your team requires the resources as well as expertise which allow them to act and think like a business owner.
Business owners are well-known for being adaptable, resourceful, as well as preserving as they have soft skills like critical thinking, being creative and innovative, as well as having the ability to solve complex problems (Also see Ways to Run an Evergreen Business). Your staff have to be able to think with an attentive mindset. They need to look for the actions they can take to produce an outcome, rather than needing to be guided to solve the problems. The entrepreneurial mindset drives your staff to function as intrapreneurs, instead of being staff members who are not playing any crucial role in the firm.