How To Select Professional Accounting Firm In Singapore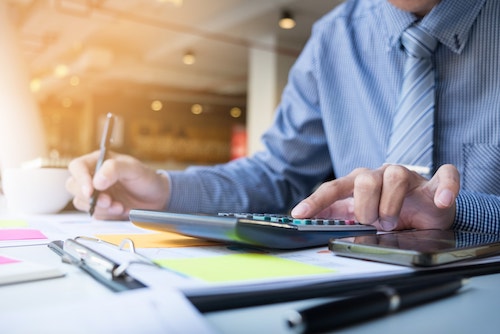 Financial management is considered the heart beat of any business; small or large. It is for this reason that you will seek professional accounting services from renowned Singapore companies at some point in your business operations.
Many Singapore business owners either choose to hire in-house business accountants or outsource their accounting needs to professional firms operating here. Such companies basically offer an array of services including, but not limited to, bookkeeping, management of taxes and other financial statements among other functions.
In order to properly manage your company or business finances and possibly improve your business's financial prospects, you need to appoint the most reliable and reputable professional accounting firm. As a rule of thumb, you should leave no stone unturned when it comes to choosing a progessional Singapore accounting firm.
The following are some of the guiding tips to help you find the right professional accounting firms in Singapore for your business.
Ensure the company of your choice is capable of delivering on your expectations
Before stepping out to look for the right accounting firm in Singapore, you need to clearly state your expectations and define what you want from the vendors. At the back of your mind, you need to have a clearly set value you expect from the accounting firm for your business. The right company should be in a position to deliver on your expectations in terms of ROI and value.
It is important that you discuss this with various accounting firms with an open mind, telling them what you want and how you want it done. This goes a long way in building a better understanding with your potential accounting vendor. Once an agreement is reached, put it down in writing.
Select a company with a mix of experience and expertise
There are many accounting firms in existence today in Singapore alone. This makes it even more daunting when choosing from a pool of several accounting firms boasting of unmatched professional expertise. You can tell the expertise of a company through the experience they portray in their accounting functions (Also see Differences Between Accounting and Bookkeeping). You therefore need to carry out an in-depth research on the specific company's growth over the years since its inception. A positive growth over time is a clear indication of better quality service rendered.
Check out the track record of the company
The track record of any accounting firm in Singapore is a true reflection of their quality of service. A highly reputable and recognized company gets the status out of their commitment in service delivery. You can check this by going through previous customer feedback to determine their level of satisfaction and if they recommend the particular accounting firm to interested clients.
Find out the company's security and confidentiality processes
It is a good idea to seek services from a professional accounting company but first, ensure that the company guarantees optimum data security. The right accounting firm should therefore have modern and secure Information technology systems. In case of possible loopholes or doubts about a specific company's systems, simply consider other options. You should stop at nothing less than authentic data security for your crucial financial details.
Find out the accounting software program used by the firm
There are actually different types of accounting software programs used by different accounting firms in Singapore to manage the accounting paperwork of their customers. The type of software program used by a specific firm, to a large extent, determines the efficiency of their service delivery.
Conclusion
Singapore is known for the amazing level of professionalism in all sectors including finance and accounting. There are many companies you can outsource your services to but you need to consider a number of things as listed above. Reliability, financial stability, budget friendly and better customer relations are other factors you may also put into consideration as you go about selecting the professional accounting firm in Singapore.