How Entrepreneurs Can Start a Successful Business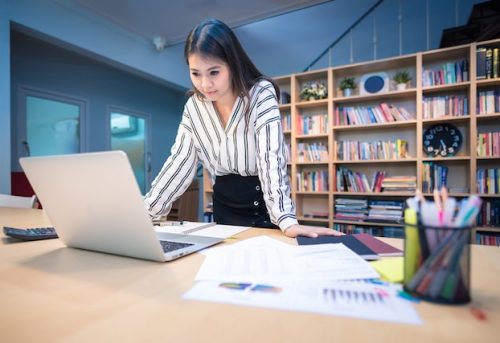 The challenge of running a business is well known, especially when you have limited capital. But it's not impossible. Especially if you start with a business plan that clearly outlines how your business can progress (Also see How an Accounting Firm Can Help Your Business Turnover).
Of course, doing so is much easier said than done. It requires a lot of time and effort and definitely does not happen overnight. It's a process that takes place over months, if not years.
Do the Necessary Research First
Diving in headfirst may have worked for a number of entrepreneurs, but it generally doesn't work out. Your money will only be wasted if you don't do the necessary research first. After all, how can you make profits with a business that's not even necessary to begin with?
Start with gathering information from your potential market and other existing business owners within the area. Look for firms that offer accounting services in Singapore that you can partner with for your business. Use any of the information you gathered to find out if your planned business is feasible and to start out with a competitive advantage.
Set a Goal and Stay Focused
There'll be plenty of distractions moving your business off the path you decided. If you don't have a set goal in mind, it's easy to get lost. This is why it's very important to set a goal and focus on achieving it. Once it's been accomplished, set another goal and work on accomplishing that as well. What's important is that you stay focused when trying to accomplish your goals.
Be Honest and Introspective
Because you're essentially starting a business on your own, you have to be open to changes and be as honest with yourself as possible. Understand that certain circumstances will be out of your control and that you will have to adapt.
Socialize and Network
You can read books and listen to podcasts all you want and while they're excellent learning tools, the best way to learn and apply what you've learned is to actually talk to entrepreneurs who've been down the road before. What worked for one startup will not necessarily work for another, which is why networking and socialising with other entrepreneurs is an excellent way to learn from people who have previous experiences.
Own Up To Your Decisions
It doesn't matter how much you surround yourself with knowledgeable and capable advisers. The decision is and will always be up to you. You are responsible and accountable for any business-related decision you will make, from choosing the right accounting firms in Singapore to dealing with certain clients and so on. This is why it's incredibly important that you learn how to take ownership of your decisions, even if the decision results in a failure.
The most successful businesses are run by entrepreneurs who are quick to recognise their mistakes and adapt to avoid repeating them. So long as you do the necessary research, stay focused, be open-minded and learn how to be accountable, your business can and will succeed.