How Accountants Can Help To Reduce Your Uncertainty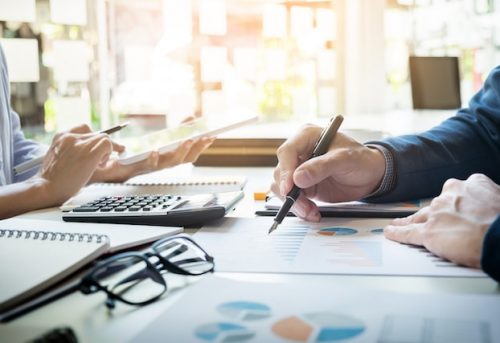 Today's business environment is full of uncertainty. Think about it, from the typical uncertainties of a business such as warranty payoffs, litigations and variations in market conditions, to extended industrial risks such as digital disruption and environmental changes. What is assured is that if you are an entrepreneur in Singapore, part of your daily job is dealing with uncertainties.
Another thing about entrepreneurs is that they love to be in control, even of uncertainties. Accounting services in Singapore can help you take control, or at least get a firmer hold on different situations.
Unlike large corporations, which have many layers of directors, strategy engines and elaborate finance teams to help them reduce uncertainties, smaller businesses depend on accounting firms in Singapore to sort through their finances.
Here's how accountants can help to reduce uncertainty.
Accountants Help You to Identify and Quantify Risks and Opportunities
Accounting, in simple terms, communicates the financial status of a business using more figures than words. But it doesn't just explain the current and previous state of the company, accounting also gives a reasonably accurate prediction of the future financial state of your business. Accounting services in Singapore use analytical skills to identify risks and opportunities to calculate the trajectory of your business.
Say you are planning to open an e-shop that'll complement your existing shop in a mall. But you are not confident whether it will be sufficiently rewarding since most of your customers are not as tech-savvy. You can get accounting services in Singapore to help you identify and quantify the risks and opportunities and thus take control of your expansion plans.
Accountants Help You to Build Better Cost Structures
Anyone in business knows that the lifeline of any firm is its cash flow. If you are unable to transfer the costs to your customers, costs can eat into your profits and inhibit your cash flow. On the other hand, improving your cash flow allows you to fund other business activities without many impediments.
You can engage accounting services in Singapore to help you compare your cost structures with your peers, or competitors, and refine yours to ensure that your business remains competitive and profitable.
Healthy cash flow also means taking control of the uncertainties entrepreneurs experience when facing investors or lenders.
Accountants Help You Understand and Keep Abreast with Regulations
Accountants are the one link entrepreneurs have to demystify the regulatory jargon of taxes and compliances, often issued by the Inland Revenue Authority of Singapore and other government agents. Not only can hiring accounting services in Singapore help you understand tax rules and other regulations, but they also quantify the possible impact due to non-compliance, for example, due to double entry errors. Accounting firms in Singapore also help you remain up to date with changes in tax rules as well as other regulations. This way you reduce the uncertainty of unknowingly flouting regulations and if there is non-compliance, you will have an estimate of the possible impact.