Enhance your Business Growth with Outsourced Accounting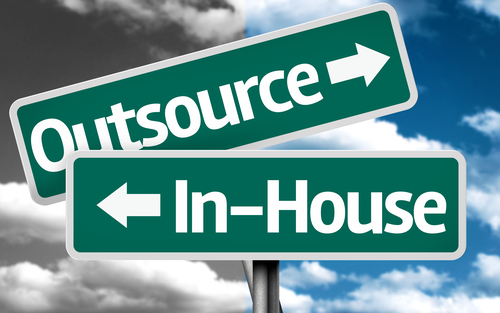 One CEO who just raised seed funding said something that you never thought you could hear from a CEO: "no one told me how challenging success could be for a startup." To most people, this does not sound like a problem, but when you keenly examine that statement, you will realize that most early-stage businesses start out with a lot of enthusiasm and burn out before they achieve their objectives. The good news is that using accounting service in Singapore, a function that can be beneficial to your business in many ways, is one of the solutions to this problem.
Create time to focus on your business growth
Outsourcing the accounting responsibility relieves you the stress of battling with financial statements and offers you an opportunity to focus on your core competencies. With that, you can concentrate on finding out what your business is good at and what produces revenues and growth. Spending more time such essential skills will have better results that even outweighs the outsourcing costs.
Never miss a payment
If you are handling your business's accounting activities or you have assigned this responsibility to an employee who is also busy with other operations within your organization, the chances are that the accounting takes a backseat. This could result in delayed invoicing, delayed payments, and your cash flow (Also see Accounting – FRS 7: Statement of Cash Flow) will be affected.
Note that outsourced accounting ensures that all bills are cleared on time, invoices send in time, and all relevant financial statements are prepared in time. With that, you will never lose vendor discounts or spend more time dealing with unhappy vendors and shut-off notices.
Keep a handle on your cash flow
Your business could live or die by its money (Also see Accounting: Managing Accounts Receivable Could Save Your Business). It is worth noting that growth sucks cash, and as your business grows, accounting can move to the bottom of your priorities list. That implies that you lack the time for bookkeeping, no time for you to review the financial reports, and everything regarding accounting may appear to be ignored.
One may be happy just because the business is booming but keep in mind that without a proper record and tracking of business cash flow, the business is at risk. Therefore, outsourced accounting helps in keeping an updated cash flow records that can be used to determine the financial stability of your business.
You are still in control
It is essential to understand that outsourced accounting does not deprive you the control over your money. You will be still approving all the payments, determining the communication channels with your clients, and more.
Having the right resources such as skills, time, and technology at the right time as your business grows is the key to taking your business to a higher level in Singapore. One way of getting such resources is the outsourced accounting, but you need to be careful to whom you outsource to (Also see Advantages of Using Outsourced Bookkeeping Services). Contact us and we will effectively carry out the tasks for you.