Common Accounting Mistakes and How to fix them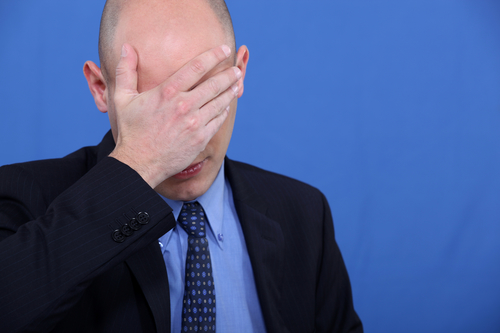 In the midst of today's whirlwind of business operations, accounting concerns may take the backseat to daily managerial priorities. However, you need to understand that accounting is an indispensable tool for measuring the performance of your business and you are strongly recommended to use an accounting services in Singapore if you don't have solid background on this area. Here are the common accounting mistakes and how you can avoid them.
Assuming that profits always mean cash flow
It's tempting to record every deal as income whenever it happens, and after all, it's revenue to your business. However, this can make your business seem healthier than it is and give a false financial status of your business. Therefore, you need to understand the differences between cash flow and profits and how to keep records of each.
Failure to reconcile books with bank accounts
Reconciling books with bank accounts involve checking the account balances listed in your books are accurate and rhyme the real bank account balances (Also see Accounting for Book and Bank Overdrafts and their Cash Flow Presentation).
The discrepancy between your books of accounts and bank account balances can be caused by small expenses that go uncorrected. Therefore, it is wise to reconcile your accounts – from your business's cash in the bank to its payable accounts. This will help you to track your business financial situation effectively.
Failure to record small transactions
How does your enterprise manage its petty transactions? It's very easy to perceive petty cash transactions as unimportant but it crucial for your business to keep a record of all its spending regardless how insignificant they may seem. Having a good record of all transactions helps you to manage your finances well as your business grows.
Poor communication with your bookkeeper
It is important to ensure that your bookkeeper knows what's going on in your business. With that, your business can keep full and updated information regarding the transactions. If the bookkeeper is not updated on the daily transactions, then, some of the transactions may not be recorded, and this could result in serious problems and a lot of work when your accountant will be balancing all accounts at the end of your business's accounting period.
Therefore, it is essential to ensure that the bookkeeper receives clear and updated information regarding transactions. This will make both the bookkeeping and accounting processes easier.
Conclusion
These common accounting mistakes appear small but have an adverse impact on your business. Therefore, it is important for businesses to engage a professional accounting firm to avoid all these accounting mistakes  (See how competent accountant help you save). If you don't know where to get accounting and bookkeeping services in Singapore, contact us.