Common Accounting Issues Faced by All Types of Companies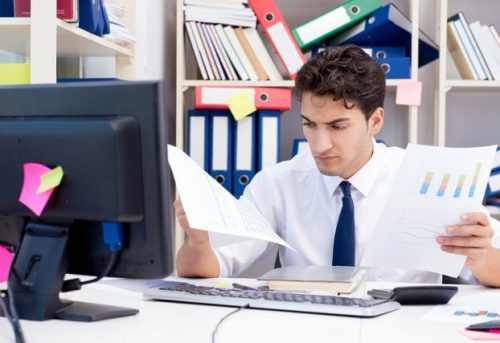 Accounting challenges have taken root as some of the most formidable challenges a business can face. Accounting comprises complex processes, stringent regulatory requirements, and there always the threat of fraud from within and without. Here's a list of common accounting issues firms are facing today – and how your business can surmount these challenges.
Comprehensive and Accurate Records
All firms in Singapore are required to maintain proper and accurate accounting records which explain their financial position and transactions. IRAS does not make it easy especially for small firms and start-ups. They demand accurate records and do not accept estimates. Along with the receipts, invoices, bank statement and cash register, IRAS requires that each company prepares a profit and loss statement and a balance sheet. Furthermore, you should keep these records safely for a minimum of five years. If these demands are too much for your business right now, it is better to engage accounting firms in Singapore that can fix that gap.
Cash flow
Many small firms and start-ups often face issues in managing their cash flows. In fact, most start-ups that fail, do so primarily because of cash flow issues. They are either unable to earmark funds to take care of recurring costs, unforeseen expenses or keep track of costs. You can engage providers of accounting services in singapore to help you stay on top of the expenses and sort out your cash flow issues.
Having an Accounting Process that Adds Value to the Business
For many years in the past, entrepreneurs have perceived accounting as a necessary evil. They've understood it as a tedious administrative function that only take away valuable time and resources from the business. However, good accounting services can help you turn that image. They give you financial and business insights and analyse your data, as well as industry data, to supply you with trends and forecasts of opportunities. They provide you with information on the worth of every dollar invested.
Integrity
The leading issue firms face is the question of moral challenges. In today's society, the quest for individual success and competition is cut-throat. Everyone is looking to earn a huge bonus or climb the corporate ladder and often the temptation to cut corners or manipulate some information is real. Sadly, many employees succumb to the temptation, and worse, bad habits are often contagious and can affect an entire department. Lack of integrity deteriorates not only the relationships between employers and employees but also investors and executives and business partners. However, you can outsource accounting services and ensure that integrity is not compromised in you company.
Taxes
The heaviest accounting issue faced by all types of companies in Singapore is the requirement to pay taxes five times in a year. As you can imagine, the preparation and payment process can be lengthy, taking up to 80 man-hours. Fortunately, you can contract providers of accounting services in Singapore who are proficient with Singapore's Financial Reporting Standards (SFRS) to handle it. Reliable accounting services in Singapore will ensure that you don't miss any tax-filing deadlines.
To conclude, top accounting firms in Singapore have over the years experienced and dealt with these issues and more. Therefore, your company is better placed to navigate through the problems when guided by an experienced hand.