Advantages of Using Outsourced Bookkeeping Services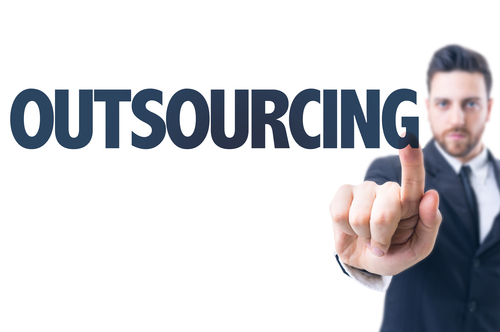 Today in the world of stiff competition all SMEs have to be equipped with bookkeeping or accounting function. The job of these services are to control all financial transactions and to allow only those decisions to be taken that will benefit the business. Sometimes it is helpful to outsource financial matters that are very tedious. The job can be done efficiently and reliably by individual persons or professional accounting firm in Singapore.
Below are the main benefits that an SME will be able to get by outsourcing their bookkeeping services (Also see 5 Ways a competent Accountant will save your Business Money)
The management becomes free from administrative tasks that are tedious. It allows them to stress upon more significant financial decisions that need to be taken up at higher levels for the betterment of the company.
The companies get expert advice (Also see Accounting – Check for these 4 Warning Signs when Reading your Financial Statements) from the outsourced bookkeeping service agencies. The companies not only benefit in terms of cost by outsourcing their services to external organizations but also can plug any loopholes that may have existed when the work was being done in-house.
There is no need of worrying anymore about the turnover of the staff that is no longer necessary for the bookkeeping job. The handling of financial matters becomes smoother.
The information about pay packages of different employees remains confidential when they are with the external payroll agencies. Staff members cannot share this information among themselves thus ruling out the possibility of disgruntled employees ruining the harmony in the workplace.
Outsourced bookkeeping services
Bookkeeping services cover a broad area from which you can choose to outsource the ones that will be the most beneficial for the company. The services that get commonly outsourced are:
Preparation of accounts for the directors and the shareholders
Preparation of Bookkeeping lists related to receivables (Also see Accounts Receivable Best Practices) and payables
Maintenance of cash books and bank reconciliation services
Preparation of lists of fixed assets
Preparation of accounts for the management staff and group consolidation
Preparation of schedules and statements for audit purposes
Preparation of trial balances, balance sheets and profit and loss statements
Liaise with audit firms and clarifying audit queries
Selecting Bookkeeping agencies:
There are a large number of companies that offer bookkeeping services. You have to select the best professional company out of them for your specific bookkeeping requirements. The first step is to evaluate whether your business will benefit or not from outsourcing the bookkeeping function. It will help you to find out the best agency for the job.
Experience
The number of years of experience determines the efficiency of the service provider. Only those companies that employ people having a significant experience in finance, taxes, audit, costs and accounts can deliver the best for your business.
Service tools
It is crucial to ascertain whether the agency uses the latest technology and tools to handle your jobs and has the capability to use them for fast and expected results.
Charges
Charges and fees are dependent on the type of job that you want to get done but should be affordable. Sticking to budgets is the best way to avoid problems.
If you are sourcing for a bookkeeping firm in Singapore that can help you to avoid taking any wrong decision or results any financial loss, Contacting us today!