Accounting – What Goes Into a Bank Reconciliation Statement?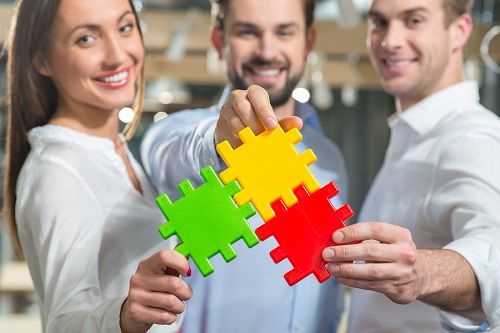 A bank reconciliation statement is a report that summarizes the banking actions that a business has gotten into. It is used to reconcile the difference between the balance that was listed in cash book and the balance on a bank statement and spell out reasons for the differences that might occur. This exercise is particularly important because it is one of the most crucial detecting tool to identify if there is any inconsistency between the books and the reliable bank statements or sometimes, even fraud (Also see 5 Bookkeeping Habits Every Entrepreneur Should Adopt).
Starting the Statement
The reconciliation statement works by first reviewing the balance on a bank statement. This will more than likely be different from what was listed in the cash book.
In some cases outstanding checks will have to be put into consideration. These are cheques that have not cleared yet. In other cases there might be deposits in transit where money from a deposit was received but it will not be added into an account until the next business day.
When getting the statement ready, every transaction that took place on an account will have to be factored into the process. Deposits and withdrawals must be listed. These should be marked based on their dates, their values and their recipients or sources if applicable. All documents should be updated with key information that is organized carefully and designed to be as easy to follow as possible (Also see 3 Easy Ways to Control Bookkeeping without Wasting Time). Details on cheques that were both issued and presented should be listed.
The values that are added to the balance in a bank reconciliation statement often include bank commissions and cheques that were deposited. Direct payments of bills that have not been recorded in a cash book may also be listed. These include payments that were made by customers in person or in another manner where it is easy to confirm that such payments were made into an account.
Finding a Rationale
As the bank statement and the official records are compared, the necessary deposits in transit and outstanding cheques involved will have to be calculated. Additional charges or sources of income may also be factored into the process like the bank fees that might be associated with the account in question.
The process for finding the reason in the bank reconciliation statement can be a rather difficult process. This is regardless of how big or small the difference is. The process must entail a review of every possible charge or debt that will be added into the reconciliation process. To do away with the hassle, engage an accounting service in Singapore so to outsource these headaches to the experts.
After the rationale is found, the reasoning must be listed on the statement. This is to be used for future purposes to make future reconciliation statements easier to figure out. This comes as the explanation for such a difference will be easier to find.
Be prepared to work hard when getting your bank reconciliation statement ready. It will take a bit to complete but it will be worthwhile if done right (Also see 2 Must have professional Accounting Services).