Accounting – Statement of Equity – All you need to know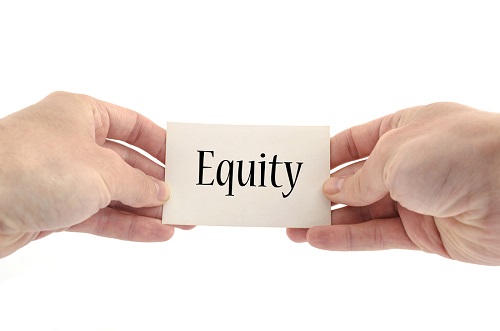 The statement of shareholders' equity is one of the financial statements that your company should issue as part of its balance sheet. The document reveals that variations in the shareholders' or the shareholders' equity value or ownership interests in the business from the start of a given period to the end of that period. It reveals the business activities that contribute to the increase or decrease of the shareholders' equity. You can determine the shareholders' equity by calculating the difference between your business's total assets and the liabilities. This is one of the statement that link the profit and loss and balance sheet.
Components of the statement of shareholders' equity
Here are the major components of the statement of shareholders' equity.
Common shares
Common share is an ownership stake in a company that holds voting rights when it comes to corporate decisions. During company liquidation, the holders of common shares are paid after preference shareholders. Note that you should list the common share at par value in the statement of shareholders' equity.
Preference share
The preference share offers its holders a higher claim on a corporation's assets and earnings as compared to holders of common share. Besides, during company liquidation, your company will pay the holders of preference share first and then pay the holders of common share. You should list the preference share on the statement of shareholders' equity at face value or the par value. Note that the holders of preference share lack voting rights in the issuing corporation.
Treasury shares
If your company issues shares and then repurchases it, this becomes treasury share. The repurchase is aimed at enhancing the stock price or avoiding a hostile takeover.
Retained earnings
These are the earnings flowing from the profit and loss that your company has brought in, but hasn't distributed them to the shareholders. You can calculate the retained earnings figure by subtracting the dividends paid from your company's total earning since inception.
Unrealized gains or losses reserves
These gains reflect the variations in the pricing for investments. The unrealized gains occur when your investment increases or decreases in value, but you haven't received or paid cash for it. These reserves are meant to show the addition or reduction of shareholders' wealth but separately kept from retained earnings so to ensure this is not distributed (in case of gain) until the gain become realised.
Conclusion
The statement of shareholders' equity is a useful tool for your business when it comes to decisions regarding future issuance of shares and also used in financial ratios calculation like Return on capital employed. Besides, it reveals to shareholders how their investments are faring. This statement of equity is what you can expect when engaging a professional accounting service in Singapore. So, don't wait any longer and contact us today.