Accounting: Cash Flow Forecasting Mistakes to Avoid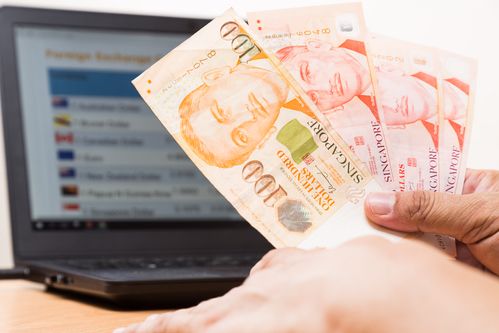 Cash flow statement is an excellent tool to measure a business's ability to generate cash and overall performance. Predicting the statement of cash flow is important for every company because unless there is a forecast, the executive team is unable to measure the success of its plans. Therefore, when you are forecasting cash flow for your business, avoid the following errors.
Changes in accounts payable and receivables
Business should set optimal payables and receivables (Also see Accounts Receivable Best Practices) through financial strategy, then predict such accounts following their plan. The mistake that most businesses make is to grow their accounts receivables and accounts payables. As the business owner, you are in control of your business policies. Therefore, set days' sales outstanding level and stick to your decision .
Tax liabilities causes variability in forecasting cash flow
Your business is likely not to keep abreast of every change in tax, and this is the reason you need to engage taxation services in Singapore from a tax advisor. To avoid problems associated with taxes, tap into the expertise of your business's accountants before the yearly tax cycle begins. This will help you to clear tax liabilities early and forecast your cash flow accurately.
Reporting cash flow from investing and financing activities
Reporting cash flow from investing and financing activities requires you to comprehend the financial reporting standards (Also see Accounting Standards in Singapore) that govern all businesses in Singapore. Therefore, if you don't understand such standards, it is advisable to hire an expert.
Note that predicting cash flow from investing and financing activities are difficult. Therefore, you need to set policies and have a strategic plan for acquisition and disposal of non-current assets as well as other investments that are not included in the cash equivalents.
The worst cash flow statement error starts from the top: the Income line
The cash flow statement is constructed on the foundation of income from the company's operations. This implies that mistakes in income prediction have a strong impact on the business cash flow.
A common pitfall in projecting business income is to assess growth with your eyes. For example, "my business grew 15% last year; this year, it should grow by 20%." You need more than just words to make viable cash flow forecast. Hence, getting a professional accounting services in Singapore from an expert is something you would consider since it will massively increase the accuracy of the information.
Project your business cash flow based on your pricing, product mix, sales volume, and other basic building blocks of your business. With that, you can be assured of better cash flow forecasting.